Yesterday, the NHL began the process of getting Yankee Stadium ready for the two upcoming Stadium Series games featuring the Rangers, Islanders and Devils. Here's how it looks so far (via Rangers Twitter)…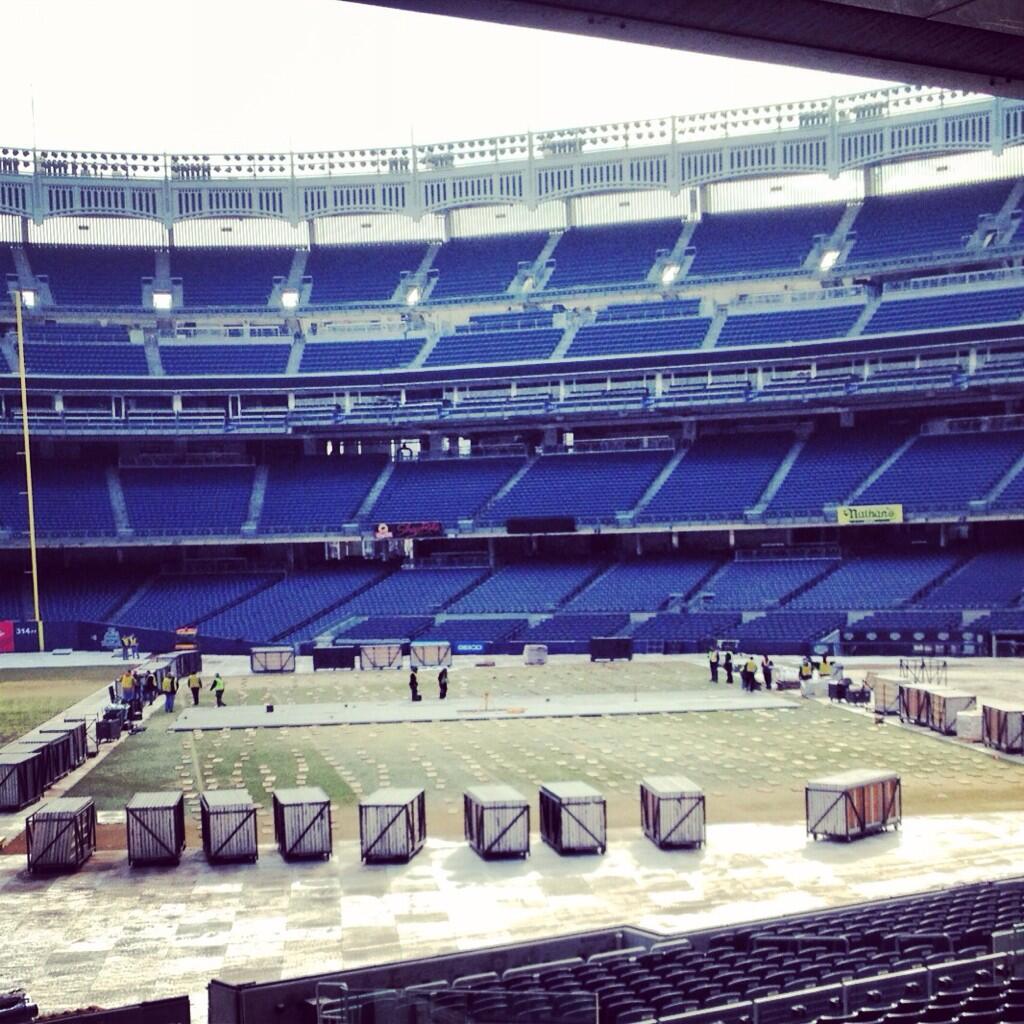 On hand to represent the Rangers were Mats Zuccarello and Carl Hagelin, who gave their thoughts on the January 26th and 29th contests…
The Islanders are so pathetic they couldn't get Denis Potvin to attend the event they instead got his brother Jean (via Steve Gelbs)…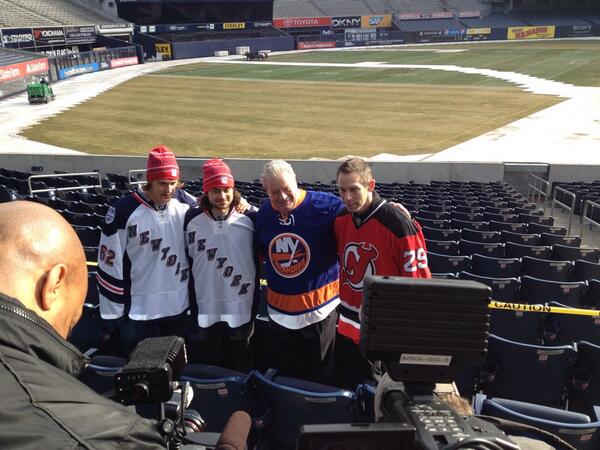 …i'm still not excited about the idea of watering down the Winter Classic with the addition of the Stadium Series games, but I've got to admit it's going to be pretty awesome watching the Rangers play at Yankee Stadium.
…and I can't believe this, but it looks like I'm actually going to be attending the Rangers/Islanders game on the 29th. Hope it's not too cold.
Remember to follow me on Twitter & Facebook or e-mail me at nyrfan94@yahoo.com.