Mats Zuccarello will miss this morning's Qualification round game vs. Russia due to a hand injury he suffered blocking a shot against Austria on Saturday.
Norway's doctor said the pain was too great for the team to let him play.
As I posted yesterday, the hand, which is reportedly not fractured, is badly bruised and swollen. Zuccarello apparently also has trouble gripping his stick.
According to Dan Rosen at NHL.com, Zuccarello has his left hand wrapped this morning.
Zuccarello didn't register a point in three preliminary round games despite averaging 22 minutes of ice time.
…this is not good. Just have to hold our breath that it's nothing more than precautionary.
…i also wonder if the Rangers made a call to the Norway GM and demanded Zuccarello sit out a game in which his team had very little chance of winning even with him in the lineup.
Speaking of Zuccarello, he told Pat Leonard of the Daily News that he almost didn't take the Rangers offer last spring to return to the NHL…
"To be honest with you, when I got the offer here last year, I wasn't even sure if I wanted to come back," Zuccarello said. "I thought, 'Do I want to go through this again?' But then I talked to my little brother and my mom."
Here's what Zuccarello's 16-year old brother told him…
"Don't be stupid. Try again. Everyone wants to play in the NHL."
…so basically, a sixteen year old does a better job getting quality free agents to sign with the Rangers than Sather.
By the way, you have to love this pic of the Rangers walking wounded from yesterday (via Tre Kronor)…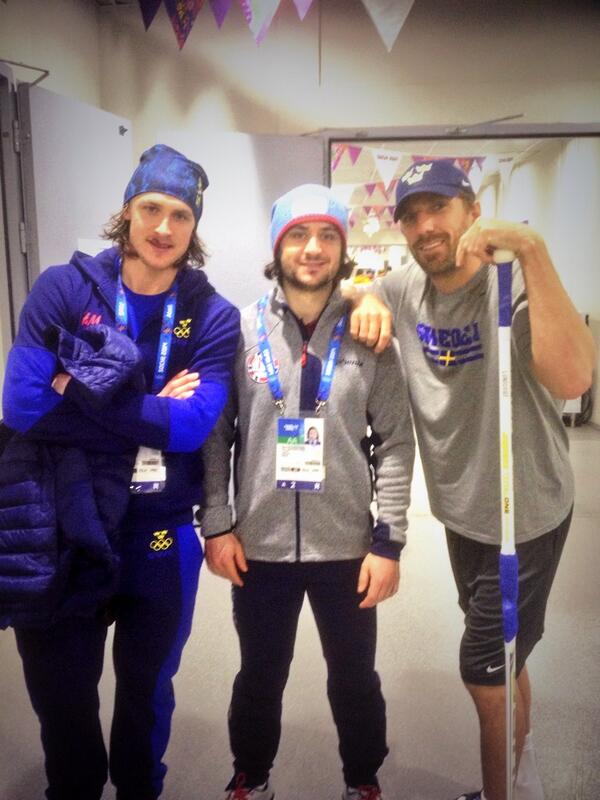 …the most encouraging part of this photo is no one is wearing a cast, in a sling or using crutches.
Remember to follow me on Twitter & Facebook or e-mail me at nyrfan94@yahoo.com.