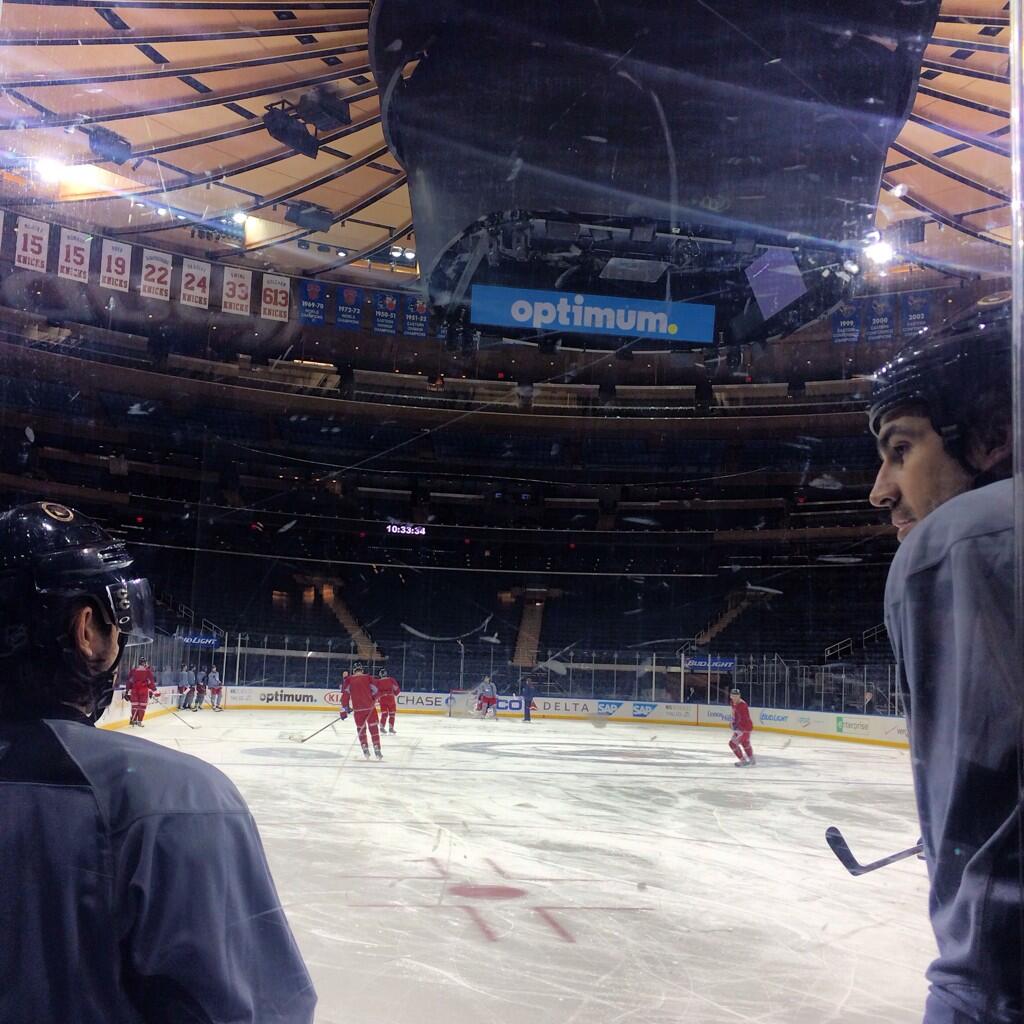 As if the Rangers finally playing after a three week absence isn't awesome enough, it looks like Marc Staal, who has been dealing with back spasms, will play tonight, despite being categorized by his coach as a game-time decision.
…with the high octane Blackhawks in town it's good to know the Rangers will be at full strength on the blueline tonight.
Meanwhile, Ryan Callahan participated in this morning optional practice while Dan Girardi did not.
…assuming Callahan wanted to get one last skate at MSG as a Ranger before being traded this afternoon. Sorry I had to.
…obviously, I wouldn't look too much into either player's decision this morning. Although, you do have to wonder if Cally was sending a message to fans that he's still here…for now.
Also in attendance at the optional was Mats Zuccarello, who basically just skated around. Zuccarello did offer a piece of good news stating that his fractured left hand has "gotten better than it was."
…great news! But still expect him to be out the next two weeks.
Zuccarello's replacement, at least for tonight, will be JT Miller, who his new linemate Derrick Brassard discussed (via Blueshirts United)…
"J.T. Is a really strong player with a good shot. He's been playing really well [in Hartford] and he seems like he's got energy. We're going to try and keep it going."
…Miller had some success playing with Pouliot when the Rangers began to turn their season around in December, so I think he'll fit in nicely with his new linemates.
Finally, Henrik Ludnqvist was a guest on Michael Kay's radio show yesterday, which you can listen to by clicking here.
Above pic of this morning's optional courtesy of Rangers Twitter account.
Remember to follow me on Twitter & Facebook or e-mail me at nyrfan94@yahoo.com.