Going into last night's game against the Dallas Stars, Rick Nash had played 83 games in a Rangers uniform without a signature moment or goal. But that all changed at 18:02 of the third period with the game tied at 2-2…
…to me that's easily the biggest goal of his tenure in New York. With his team on the cusp of turning the corner on what has been a disappointing season up until this point, Nash finally put the team on his back and now has them in the middle of a full fledge hot streak.
…and it's not only that he scored the game winner, it's the visual of him selling out to make a play. He can be aloof on the ice at times, so to see him so determined to win that puck battle and bang home the winner was amazing to see.
And nothing captures the essence of that goal better than this pic from reader John K…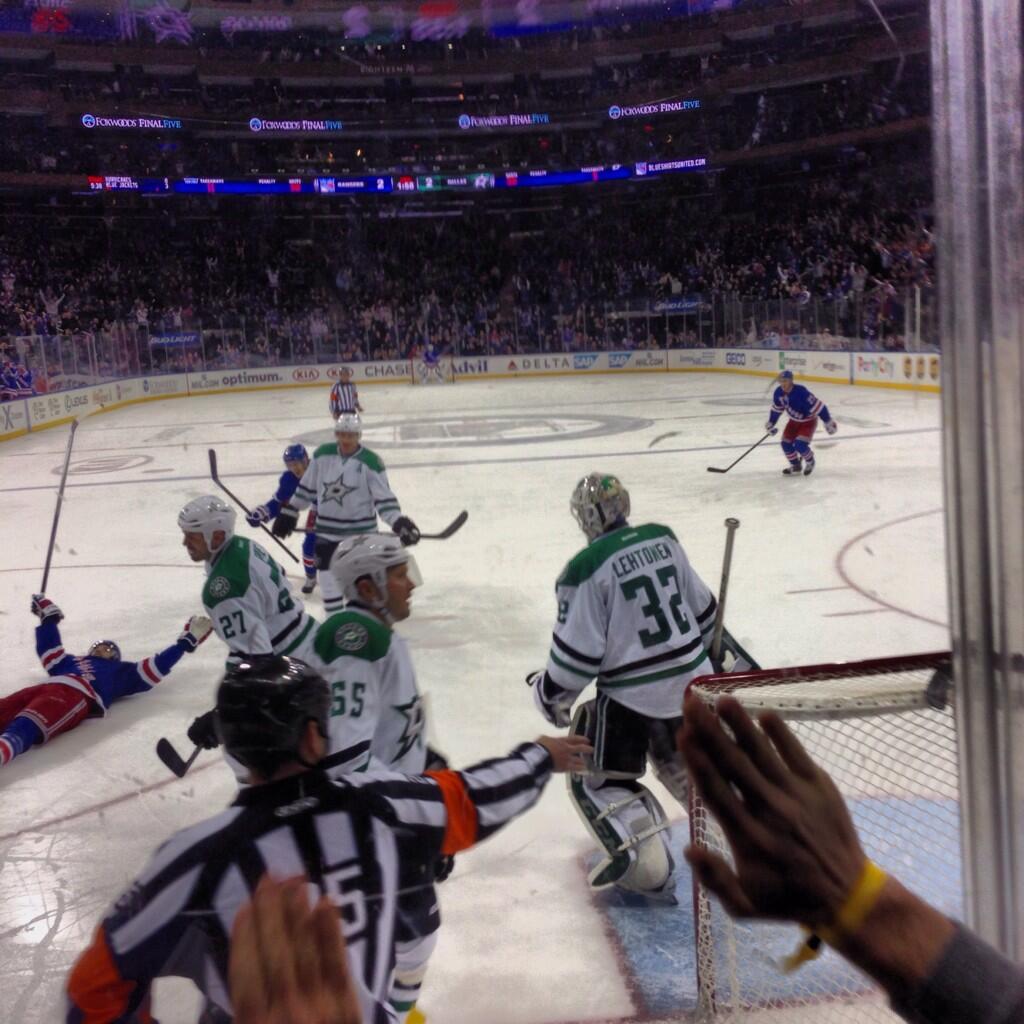 …what an amazing pic!!!! From Nash lying on the ice, to the crowd going wild, to the ref confirming the goal. It has it all.
Here's Nash on the goal…
"I just happened to stop, get on the inside and shoot it right in as I was falling down. A little bit of luck, but we'll take it in the final few minutes."
…i'm pretty sure that goal had nothing to do with luck. Looked like all skill to me.
Remember to follow me on Twitter & Facebook or e-mail me at nyrfan94@yahoo.com.