Expect the New York Rangers to announce Ryan McDonagh's 6 year extension today. #TSN

— Aaron Ward (@aaronward_nhl) July 8, 2013
At six years, the Rangers are buying 3 seasons which McDonagh will be eligible for un-restricted free agency.
Now we wait on the dollars. Big sticking point since McDonagh's new contract will be the largest of all the Ranger RFA's that needed to be renewed.
UPDATE: 9:15 AM
Larry Brooks from the NY Post reported via twitter that McDonagh's cap hit wil be $4.7 million, which would equate to a 6 year, $28.2 million contract.
If true, what an excellent deal for the Rangers as they try to lock up their own RFA's. This contract will look like a dollar bin bargain 3-4 years from now as the salary cap rises and McDonagh becomes one of the NHL's elite defensemen.
Stepan next?
Update: 12:10 PM
McDonagh's agent Ben Hankinson tweets a picture of McDonagh signing his new contract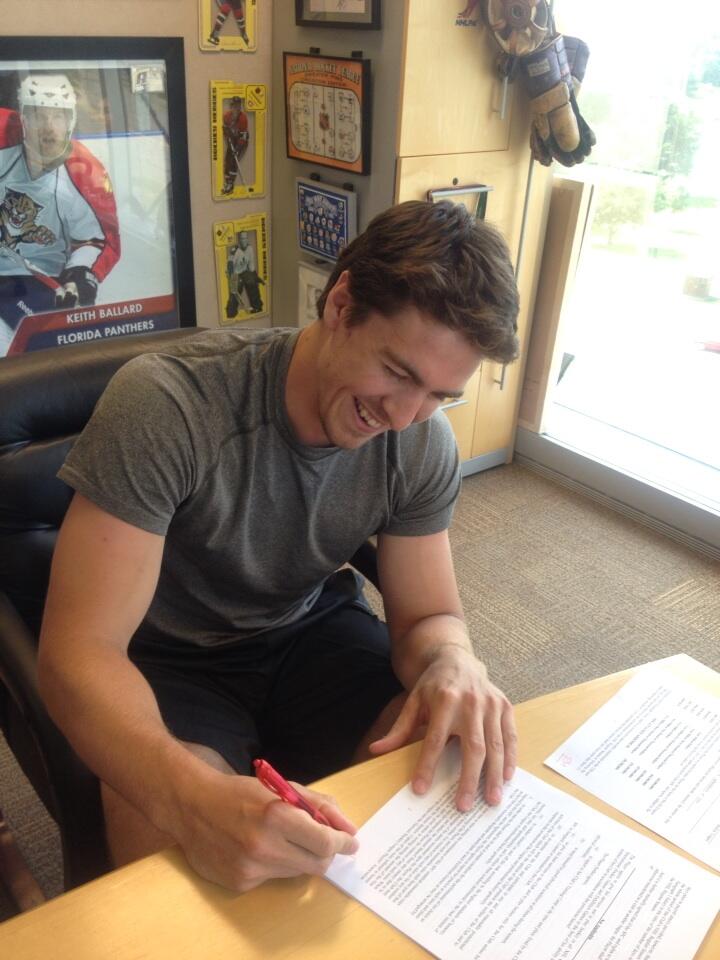 Katie Strang from ESPN New York reports the final 3 years of McDonagh's new contract comes with a limited NTC.
Follow me on twitter: @NYRblogneill
Email me: c1rcaiff27@comcast.net