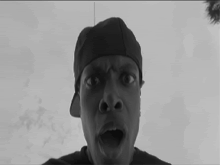 In an effort to lighten the mood during the lockout, The New York Rangers Blog will be writing faux recaps for every Rangers game missed due to the work stoppage. Enjoy.
Raleigh, NC – What was supposed to be a Staal family reunion turned into a family feud of epic proportions during the New York Rangers 4-2 win over the Carolina Hurricanes.
A year and a half ago, Eric Staal laid a devastating hit on brother Marc that almost ended his career. On the surface, it seemed as though the brothers had worked through any issues that may have arose because of the hit. But privately, Marc had been planning his revenge the entire time.
And tonight he struck back.
Just two minutes into the game, Eric came through the neutral zone with the puck and as he crossed the blueline with his head down, Marc seized the moment and did this…
http://youtube.com/watch?v=CPAs8-5WTMU?rel=0
"Hey Eric, you got knocked the eff out!!!!" said a jubilant Ryan Callahan after the game.
After the hit, newest Hurricane Alex Semin came to Eric's aid and played the bongos on jumped Marc…
http://youtube.com/watch?v=YILysogFQbs?rel=0
When both sides were broken up, Marc skated past the Hurricane's bench and yelled at his other brother Jordan…
"You took Eric's side, so you better keep your head up because I'm coming for blood."
Apparently, Jordan didn't heed the warning as in the second period with the Rangers leading 2-0 behind goals from Rick Nash and Mike Rupp, Marc caught him gazing at a pass…
http://youtube.com/watch?v=jxLiPitH9XI?rel=0
Upon seeing the hit, the recently recalled youngest Staal, Jared, sprinted to Hurricanes locker room and locked himself in.
The Rangers and Hurricanes traded goals by Anton Stralman, Brad Richards, Semin and Joe Corvo to end the game with the final 4-2 score.
While the Rangers enjoyed the huge victory over the hockey Hurricanes, another Hurricane got the last laugh as Hurricane Sandy which has bore down on the Carolinas will strand the Rangers in Raleigh for the weekend.
"What do you mean we're stuck here?" said a visibly upset Richards. "Hank and I have another photo shoot tomorrow."
To which head coach John Tortorella responded "P*ssies."
The Rangers are now 5-1-1 on the season.
To read previous faux recaps, click here.
Remember to follow me on Twitter & Facebook or e-mail me at nyrfan94@yahoo.com.